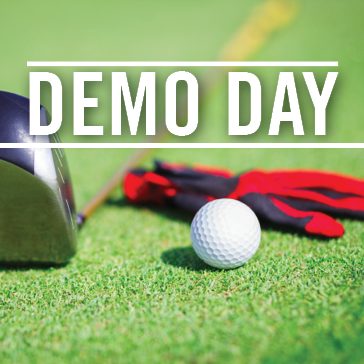 Improve your game by tuning up at our expanded practice range, the only one in New Tampa. Consider new clubs and the improvements they can bring to your performance – placing your shot where you want it as efficiently as possible.
Callaway Golf Demo Day
Attention Heritage Isles Golf Community! Mark your calendars for Feb. 25th. Callaway representatives will be at Heritage Isles from 9:30 a.m. to 1:30 p.m. with a full line of new products to demonstrate. If you're looking to make upgrades, then come to this event. Callaway will display a new inventory of Drivers, Irons, Wedges and putters along with accessories that will help trim strokes off your game.
SuperSoft Balls
Callaway is especially enthusiastic about its new SuperSoft golf ball. A softer cover adds greenside control, a better feel around the green and more shot-stopping wedge spin. Callaway also says the ball increases accuracy, boosts ball speed, and adds distance.
Putting
Before you tackle our meticulously maintained greens, visit our large putting green. It's maintained with the same precision and care as the greens on the course. A warm-up on the putting green will give you a strong sense of your putts and equip you to do well on the course greens.

By The Numbers
| | |
| --- | --- |
| 100 | Golfers from Syniverse Telecommunications will play their Fall Corporate Golf Tournament right here at Heritage Isles. Since 1987, Syniverse has become a global leader in mobile communications and mobile expertise. |
| 243 | Heritage Isles App downloads and counting. Be sure to download the App today. You can book your next tee time right from the App. You can also give us a call at 813-907-7447 to book a tee time! Either way, we look forward to helping you have a great time on the course and in the clubhouse. Come visit us at the Hoosiers Grille. |
| 9 | Holes to play in the weekly Nine & Wine for Ladies. It starts every Wednesday at 2:30pm. |
| 11,000 square feet | The size of our clubhouse. The plantation style façade and tropical decor make an excellent venue for weddings and other festivities. |
| 246 | Average number of sunny days in Tampa per year. Get out and enjoy yourself at Heritage Isles! |