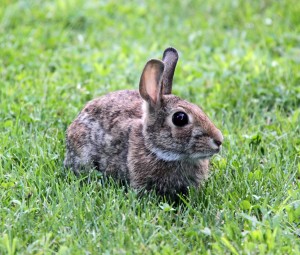 All of you remember the story of the Tortoise and the Hare. It is one of my favorites because the story provides an analogy of how the golf swing works. There has been much discussion of how the arms and body work together during the swing. The common beliefs are that the arms swing and the body follows or the body provides the force for the arms to swing. The discussion whether the tail wags the dog or the dog wags the tail are ongoing except when you ask a dog.
In the story of the Tortoise and the Hare, the hare is an extremely quick animal with great speed, much like that of our arms in the golf swing. The Tortoise on the other hand is slow, steady and forging. The Tortoise and the hare have a race and the Hare goes to sleep because he is beating the Tortoise so badly. However the hare having slept too long wakes up and tries to catch up to the Tortoise only to lose the race by a hair? Anyway the analogy is this. The body in the golf swing can be the Tortoise, turning and pivoting to create power. The arms represent the Hair because in the race of the golf swing we want the Body to reach impact position with the right hip twisted inwards just before the arms swing through the shot. Now I don't want a Hula-Dance and I might be convinced that the race between the body and arms could result in a tie. But the arms do not in my opinion win the race as your body transfers weight into the resistance of your left leg on the downswing.
If we were to enter the club head into the race it would definitely finish last lagging behind into the golf ball. Think body and arms work together throughput the swing through a rotary motion allowing the arms and club head to naturally react to the pivot of the body.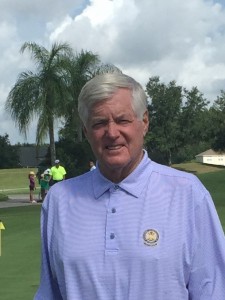 Rick Bradshaw 2004/2006 North Florida Section PGA Teacher of the Year Director of Instruction, Dent/Bradshaw School of Golf Heritage Isles Golf Club