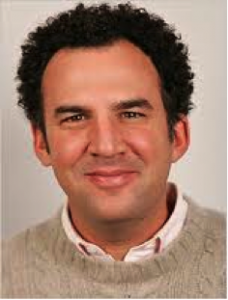 I am very proud to have been mentioned in the Masters Preview Golf Edition of Sports Illustrated Magazine's article on my partner Jim Dent, a 12 time winner on the PGA Champions Tour. The article was titled EVERYONE LOVES DENT, and was written by the illustrious sports writer; Michael Bamberger. Mr. Bamberger is one of the country's most elegant writers on golf. His versatility as a writer and his lucid, open style are hallmarks of his work. Bamberger joined SPORTS ILLUSTRATED as a senior writer in 1995 after 13 years as a newspaper reporter.
Michael Bamberger's Jim Dent Article
The week preceding this year's Masters, Mr. Bamberger visited The Jim Dent/Rick Bradshaw School of Golf at Heritage Isles Golf and Country Club in New Tampa. Michael immediately was drawn to our Golf School's library of instruction books which is available for students and instructors to refer to during their lesson. Michael's article described his visit as; "Dent and I drove from his home to a public course outside Tampa called Heritage Isles, where he owns a golf school with a teaching pro named Rick Bradshaw. His business partner likes a round, stress-free swing, and Jim Dent is his Exhibit A. Bradshaw has a collection of worn-out, marked-up and taped instruction books—by Hogan, Percy Boomer, Jimmy Ballard, Homer Kelley and others—and during our visit Dent studied closely various pictures. He is still a student of the game and loves referring to Ben Hogan's perfect golf swing".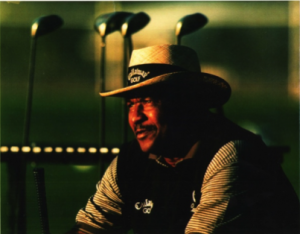 These books plus hundreds more in my weather beaten library are what substantiate the history of golf instruction and add to my knowledge of what works and why from the beginning of golf in the late 1800's to present modern day instruction. It is firmly my belief to be extremely well read and knowledgeable of virtually all past and present golf instruction if you are to attempt to instruct individuals to swing a golf club. The close to 40 years of my own personal teaching experience has enabled me to develop my own teaching and communication style. In addition partnering with a tour professional the likes of Jim Dent, who has been categorized by fellow golf professionals as having one of the most powerful and effortless golf swings of all time, has presented an immeasurable amount of experience for me as a passionate golf teacher. Michael Bamberger allowed me to video his golf swing and then we analyzed it together. He is a very good golfer and I soon learned he had immense knowledge of golf instruction. We looked at a very old video of Ben Hogan practicing and hitting drives into the ocean from the backyard of a house next to Seminole Golf Club in Juno Beach Florida. Seminole, still extremely exclusive, is now ranked #22 in the world, and back then when they shot the Hogan video it was ranked in the world's top 10 golf courses. Michael was the only person I have ever shown the exclusive Hogan video to that already knew it existed. He spent about an hour with Jim Dent and me talking about golf instruction and hitting golf balls. In addition, he seemed very impressed with my 280 yard one hand drives to exemplify how effortless the golf swing should be. I thank Michael Bamberger for visiting and writing such a wonderful article about the man and golfer Jim Dent in the Masters Preview of Sports Illustrated Magazine as well as mentioning myself and our golf school.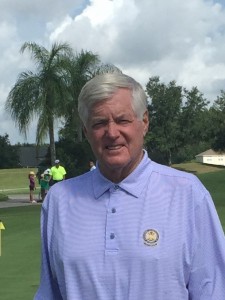 Rick Bradshaw
2004/2006 North Florida Section PGA Teacher of the Year
Director of Instruction, Dent/Bradshaw School of Golf
Heritage Isles Golf Club