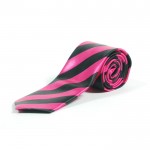 A diagonal tie in golf is not a goofy looking tie found in a yard sale. It may be however one of the most important swing thoughts or swing image to keep your swing on plane, repeatable and powerfully consistent forever. Percy Boomer quoted this phrase in his world renowned golf book, "On Learning Golf". Percy is also the instructor who coined the phrase "Turn in a Barrel" in 1942, to stop golfer's hips from swaying or moving laterally in the swing. He felt that just as your hips should not move laterally either should your shoulders. He advocated a horizontal rotation of your shoulders on a slight inclined plane because you are bending over the ball. He also stated you could use the barrel image around your shoulders to keep them fixed in a rotating space. I have seen many instructors have their students hold a hula hoop and golf club to learn to rotate their shoulders properly.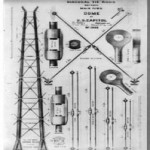 Boomer coined the phrase A DIAGONAL TIE as a "direct connection between the left heel and the right shoulder, a diagonal tie that keeps them connected at an unvarying distance one from the other, as we go up, as we come down, and as we follow through." This unvarying distance means that as we swing down through the golf ball we should not squish the accordion making a loud musical sound. In fact as we swing down the accordion may stretch wider, meaning the right shoulder may lag back more as the left heel is planted firmly on the downswing. Stay within the hoop though. This principle if you can grasp it is extremely important.
A friend of mine; PGA Tour Professional and NBC television host Gary Koch always told me he liked to sense his left shoulder turning into the resistance of his right foot on the back swing. This rotating of the left shoulder and core into the right foot will loads enough potential energy to then automatically propel the golfers body back through the shot with the arms whipping the club down freely with great speed into and through the golf ball. I personally use this swing thought and makes the golf swing effortless and powerful. I call this my DIAGONAL TIE.
This swing thought may be a little different than Percy Boomer's idea of his Diagonal Tie but the concepts and results are similarly perfect. This may be the swing thought that opens the vault with all the jewels so give it a try.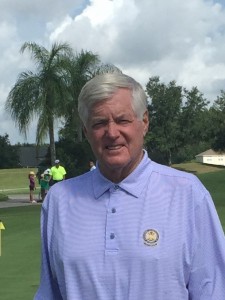 Rick Bradshaw
813.220.8099
2004/2006 North Florida Section PGA Teacher of the Year
Director of Instruction, Dent/Bradshaw School of Golf
Heritage Isles Golf Club