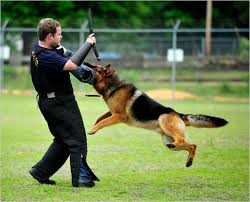 This is not a military operation or the hiring of guard dogs to keep unwanted people off the golf course, but is the secret to consistent ball striking and powerful golf shots.
If I had a golf partner and was playing a match for a million dollars I would give my partner one tip to think about prior to his swing. This tip if performed correctly will definitely promote a repeating and powerful golf swing very much the same as many tour professionals.. They are:
| | |
| --- | --- |
| 1 | Arms braced together at full stretch when you address the golf ball. |
| 2 | MAKE SURE THAT YOU MAINTAIN THE FULL STRETCH FEELING AND POSITION OF YOUR TRIANGULAR ARM BRACE AS YOU ROTATE YOUR SHOULDERS, AND CHEST INTO THE TOP OF BACKSWING! |
| 3 | Feel your arms wide in a brace connected and straight left arm position as your center core and abdominals will stretch as a result of the shoulder rotation. The right elbow will fold a little at the top of your back swing but is still stretched outward wide to secure the perimeter. |
The first tip is the key to securing the perimeter or swing arc throughout your golf swing. By bracing your arms together forming a triangle as you stretch them and the golf club down to the ball you will feel a drawing together of your forearms and slight tightening of your upper triceps braced on your chest. This tightening will secure a wide and powerful swing arc if you maintain this feel as you rotate back.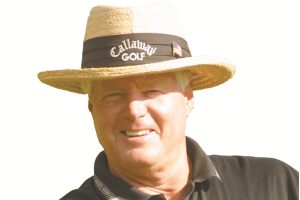 PERCY BOOMER talked about a down feeling throughout the swing which can be interpreted as simply maintaining the full stretch width feeling you have when your arms are stretched down at address as you rotate your shoulders into the top of your backswing. It is imperative that this triangular brace of the arms is maintained as your left shoulder turns under your head and chin as you look at the golf ball. This shoulder rotation and pivot will engage and stretch your abdominal muscles as well as latisimus dorsi. Do not sway! Use your right leg as a brace as you rotate your shoulders and upper core into Sasquatch or Big Foot as I refer to the right foot.
Width maintenance of your arms as you rotate will load tremendous energy into your core and legs.
Width Maintenance of the arms will secure the perimeter of your swing arc just in case Isaac Newton wasn't right.
This move will give your swing a wide and constant swing arc which will be powerfully loaded, with perimeter enhanced speed and promoting consistent center face contact of the ball. This golf swing is wound up and wide with no slack and sloppy slashing. Tiger Woods always said he wanted his golf swing to feel wide, tight and powerfully wound.
Tip provided by Rick Bradshaw two times North Florida Section P.G.A. Teacher of the Year. G/M, Director of Instruction Dent/Bradshaw Golf School, Heritage Isles Golf and C.C., Tampa Fl.