Warm weather is here, but there are numerous ways to enjoy golf throughout the summer. There's no sense letting your game get rusty. Just follow these tips when you take to the Heritage Isles Golf Club and you will have a great round.
We all know about the need to stay hydrated. Start drinking water an hour or two before you begin play; then you will have plenty of energy for the back nine. While you might prefer ice-cold water, remember that the body absorbs cool water much more quickly.
Avoid alcohol and carbonated beverages while you play; they work against you and cause dehydration. Juices are heavy with carbohydrates, which the body doesn't absorb well when you're exercising. Sports drinks, which have fewer carbohydrates, are OK, but they can add calories to the waistline.
Eat a light meal, not a huge feast, before you start your game. Veggies, nuts and fruit are good to eat during your round. Work up an appetite and enjoy a bite to eat at the Hoosiers Grille after you play.
Cover up, buttercup. Sunburns are bad, skin cancer is worse. So avoid those problems and protect your skin by wearing a hat with a brim – the bigger the better – and lathering on 30 SPF sunscreen and lip balm. Apply it an hour before you play to establish a base of protection and don't be shy about adding more coats during your round. Remember the wise adage: "Don't burn, reapply at the turn." Sunglasses are essential to protect your eyes.
Wear light-colored clothing, which reflects the heat away from you. Light, "breathable" material is best for clothing. Skip the polyester, which tends to trap in heat, and wear cotton, linen or tropical wool.
Stay off the course at high noon. Tampa's heat index usually is at its peak from 12 p.m. to 3 p.m., so schedule games before and after those hours. Cool off at Heritage Isles Hoosiers Grille, which offers a great range of appetizers, snacks, entrees and beverages.
Walking the course in the heat can hurt your health and your game. When temperatures rise, even dedicated walkers should consider a cart, which will keep you fresh and energetic.
To stay cool, keep a towel or two in the cooler and apply ice to your skin from time to time. It's a refreshing way to lower your body temperature.
Pro shop can help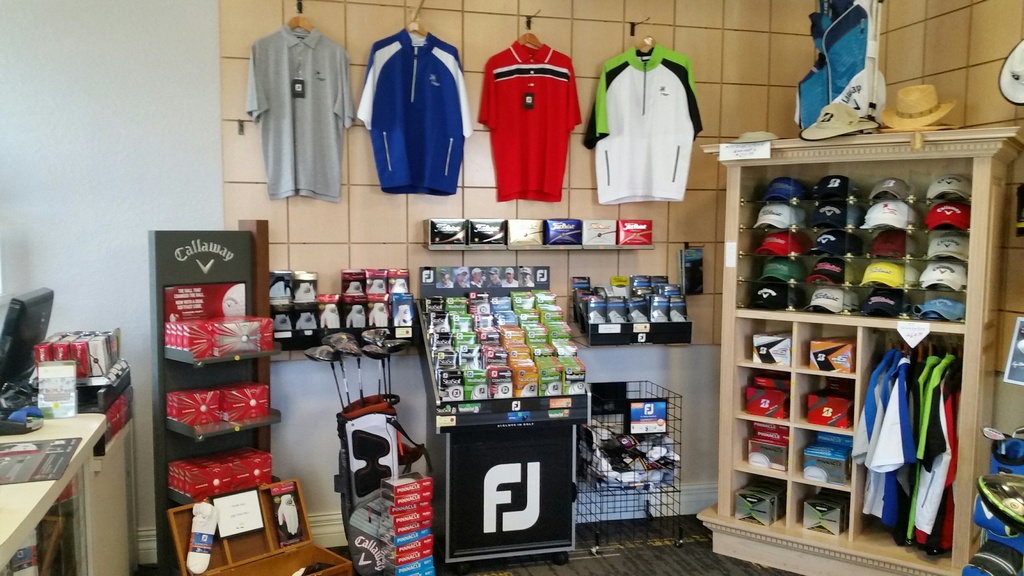 Our pro shop has shirts, caps and other items you may need at the last minute to stay cool on the course this summer. You will enjoy top quality products from Foot Joy, Antigua, and other excellent brands.
Right now you can take advantage of special closeout pricing on shoes and other items.
You can count on our pro shop year-round for balls, jacket, gloves and our great selection of Callaway, Ping and Titleist golf clubs – with help from our savvy staff. The pro club staff is also a great resource for learning about clubs, balls, lessons, golf outings and tee times.
---
By the numbers
| | |
| --- | --- |
| 52 | Golfers who turned out to enjoy the first Friday Night Golf Scramble of 2017. Sign up now for this weekly event! |
| $13.50 | Cost for a cart and balls to play in the Friday night two-person scramble over nine holes. |