Errol Dreyfuss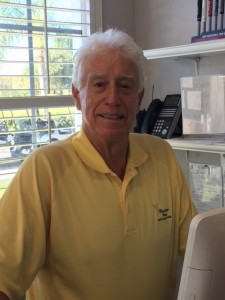 You often can find Errol working in the shop or serving as a starter on the first tee.
Did you know:
Like many Tampa residents, Errol is an import, moving to the Sunshine State from New York when he was 10.
Like many of us, he also loves sports, as his long history of playing and coaching sports will show.
The Brooklyn native played football and baseball for South Dade High School in Miami before graduating in 1965. He played tennis for the University of West Florida in Pensacola for two years, graduating in 1970.
Errol worked for Dade County Public Schools for 35 years — 22 years as a teacher and coach before he focused on administration for the final 13 years in public school. He coached football and golf and was the head baseball coach for 15 years; he was fortunate to coach against many players who went on to enjoy Major League careers. Heritage Isles has been fortunate to have Errol on our team for 10 years.
He has two grown children and a grandson who is keeping up with Errol's athletic ways. He recently graduated from college thanks to a four-year scholarship for golf!