Come join us at Heritage Isles for a free golf clinic taught by Teaching Professional Paul Meyer. The clinic is at 10 a.m. this Saturday, July 1st.
This will be a great chance for you to learn how to improve your grip, alignment, posture and stance. With two such knowledgeable teachers, it's sure to be a valuable, fun way to spend a Saturday morning!
For more information call 813-907-7447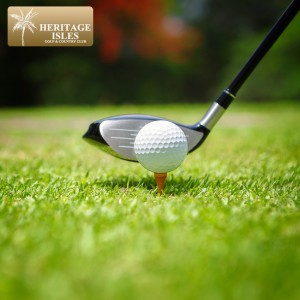 Free putting contest July 4th
Make some fireworks of your own by participating in a free 9-hole putting contest on Independence Day. All winners will receive great prizes.
The event will be held from 10 a.m. to 2 p.m. July 4th.
Sign up in the Golf Shop or call 813-907-7447
Host a golf outing here at Heritage Isles
For business or pleasure, there's nothing like a golf outing at Heritage Isles, Tampa's premier golf outing destination.
Don't be shy if you've never hosted such a memorable event. We will help you from start to finish!
Your guests will enjoy fantastic scenery and a round of golf. Look what you can offer them:
Outstanding course conditions
New champion greens
New golf carts
Tournament range balls
PGA-prepared tournament planner
$10 Off Return Coupon for Every Golfer
Awards Ceremony with Customized Food Packages.
Just call Rich Unger, a PGA Professional & Tournament Specialist, at 813-907-7447.
Your guests will be talking about their fun experiences at your outing for a long time.